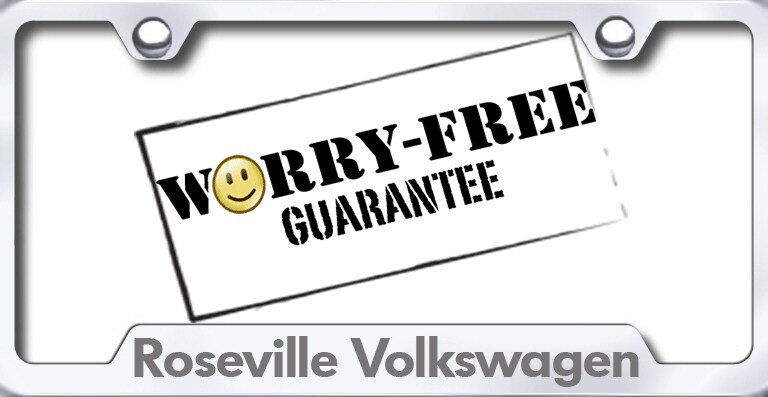 Full Transparency
     We want to be up front and transparent with all aspect of the vehicle purchasing process so our customers can buy with confidence. We feel this is the best way to earn their loyalty and create the best car buying experience available. This means we want you to know the good, bad, and the ugly.
Every Vehicle Goes Through a Rigorous 124 Point Inspection
This is the same inspection every VW WorldAuto Certified Pre-Owned vehicle must pass to become FACTORY certified. We do this to make sure we are giving the best possible vehicle to every customer.
Our VW WorldAuto Certified vehicles come with a 2 Year/24k Mile Limited Bumper-to-Bumper Warranty. Our K-Certified vehicles come with a 2 Year/100k Limited Powertrain Warranty. Both of these warranties include roadside assistance and a free trial of Sirius Satellite Radio.
Market Based Pricing
     Our pricing software searches over 20,000 websites (including Cars.com, CarGurus, and AutoTrader.com) and provides us with lots of data. It gives us year, make, model, color, equipment, seller information, and access to vehicle history reports of competitive vehicles. We then take this information and use it to price our vehicles accordingly to give you the best VALUE.
3 Day Money-Back Guarantee
 We know there are only two reasons why people want to return vehicles after purchase. Either people feel they paid too much or there is something wrong with the vehicle. Given these reasons, we can be confident that, if we do a world class inspection and price our vehicles right, you won't have any reason to return it. We also know that sometimes things come up that are out of your control and that is why we do this. We want to make sure if you do bring it back that we have an opportunity to help you when you are ready to purchase.
Complimentary CARFAX
In our efforts to be completely transparent, we include a complete CARFAX History Report in each vehicle. Good, Bad, or Indifferent we want to make sure we are upfront and professional. Does this mean we will never keep a vehicle that has been in an accident? No, but we will make sure that none of the structural integrity has been jeopardized and it will perform as intended. Keep in mind, it only takes $500 worth of damage to have something show up on a CARFAX Report, which can equate to repainting a bumper in most cases.We also offer a copy of the repair order. This is the most important form of transparency we offer. We provide a list of all repairs completed during the inspection and reconditioning process in each of our vehicles.