Come on down, and step into the spotlight! This week, we have a special member of our Roseville Volkswagen family that we would like to share with all of you. Ladies and gentlemen, we would like you all to meet and learn more about:
James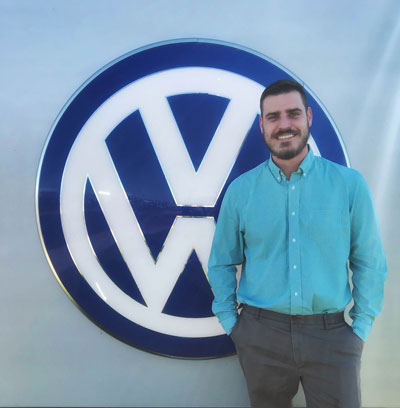 Position with Roseville VW:
 Sales Rockstar / since December
Fav VW: Golf GTI
Super Power: Hard Light like The Green Lantern
Fun Fact: he is related to Al Capone!