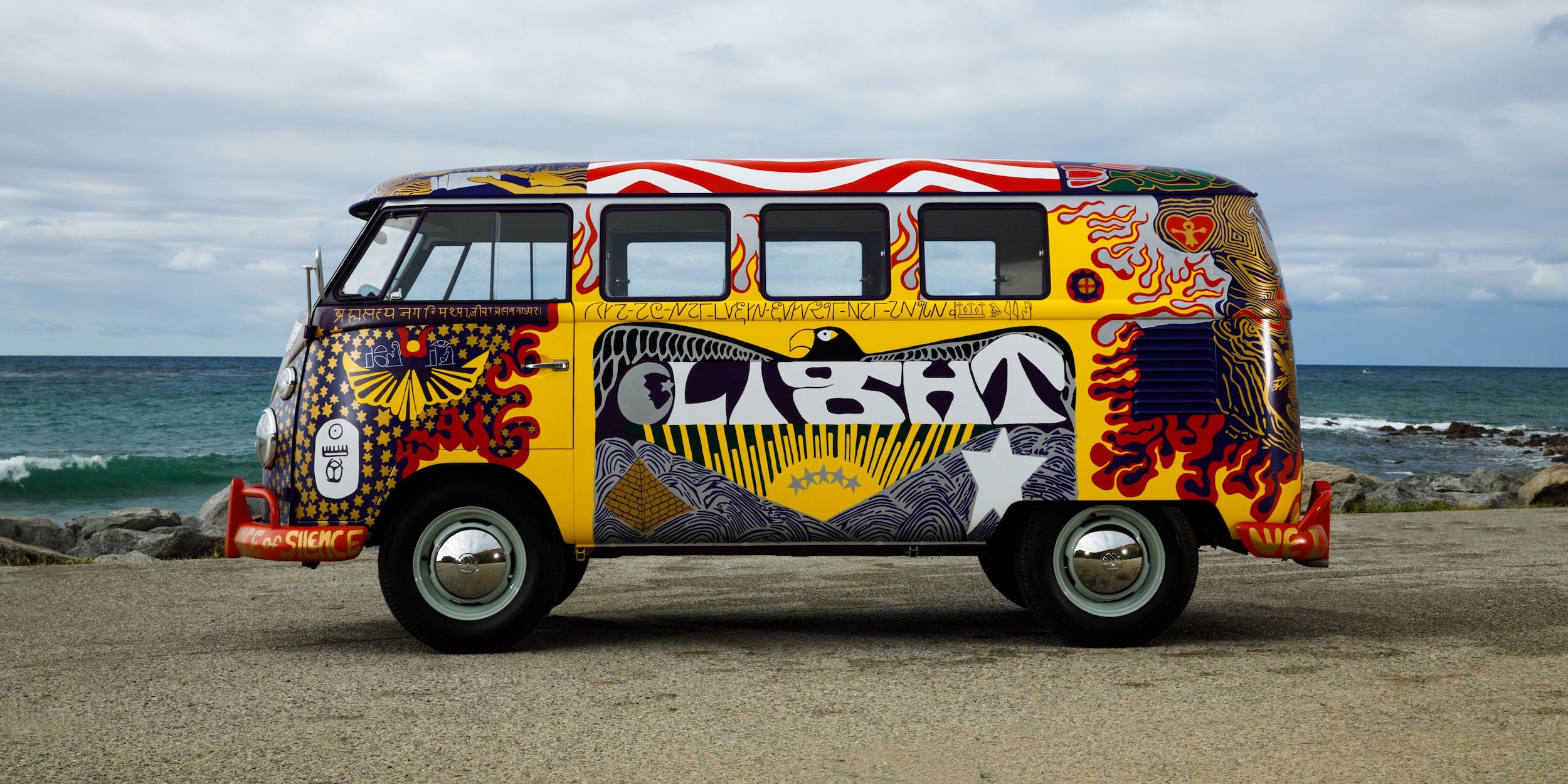 The iconic Woodstock Hippy Volkswagen is back! In celebration of the 50th Anniversary of Woodstock, where the iconic Volkswagen Hippy Bus made its first appearance in 1969, the colorful vehicle has been recreated to all of its psychedelic glory. The vehicle's original artist Dr. Bob Hieronimus and documentarian John Wesley Chisholm set out to recreate the infamous vehicle just in time for Woodstock semicentennial celebration in August. The two employed a Kickstarter campaign to locate a replica 1963 Volkswagen bus. Afterwards, Hieronimus and a team of five artists worked six weeks to paint the replica "Hippie Bus" by hand.
The recreated "Hippie Light" Volkswagen Bus recently debuted at a Winter Meet in Long Beach, California and will be making its way across the nation to numerous towns and cities, prior to being showcased at the Woodstock Festival in New York State in mid-August. Musician Carlos Santana, who originally performed at the first Woodstock Festival, is one of many entertainers who will be appearing.
If you're feeling nostalgic for days of Woodstock and the Hippie generation, you may also want to consider another iconic Volkswagen vehicle from the 1960's: the Volkswagen Beetle. The Beetle is still in production today for a short time only, before it retires at the end of this year. Check out the new, updated 2019 Volkswagen Beetle in hatchback and convertible styles at
Roseville Volkswagen
. We're conveniently located at 830 Automall Drive, Roseville, CA 95661.