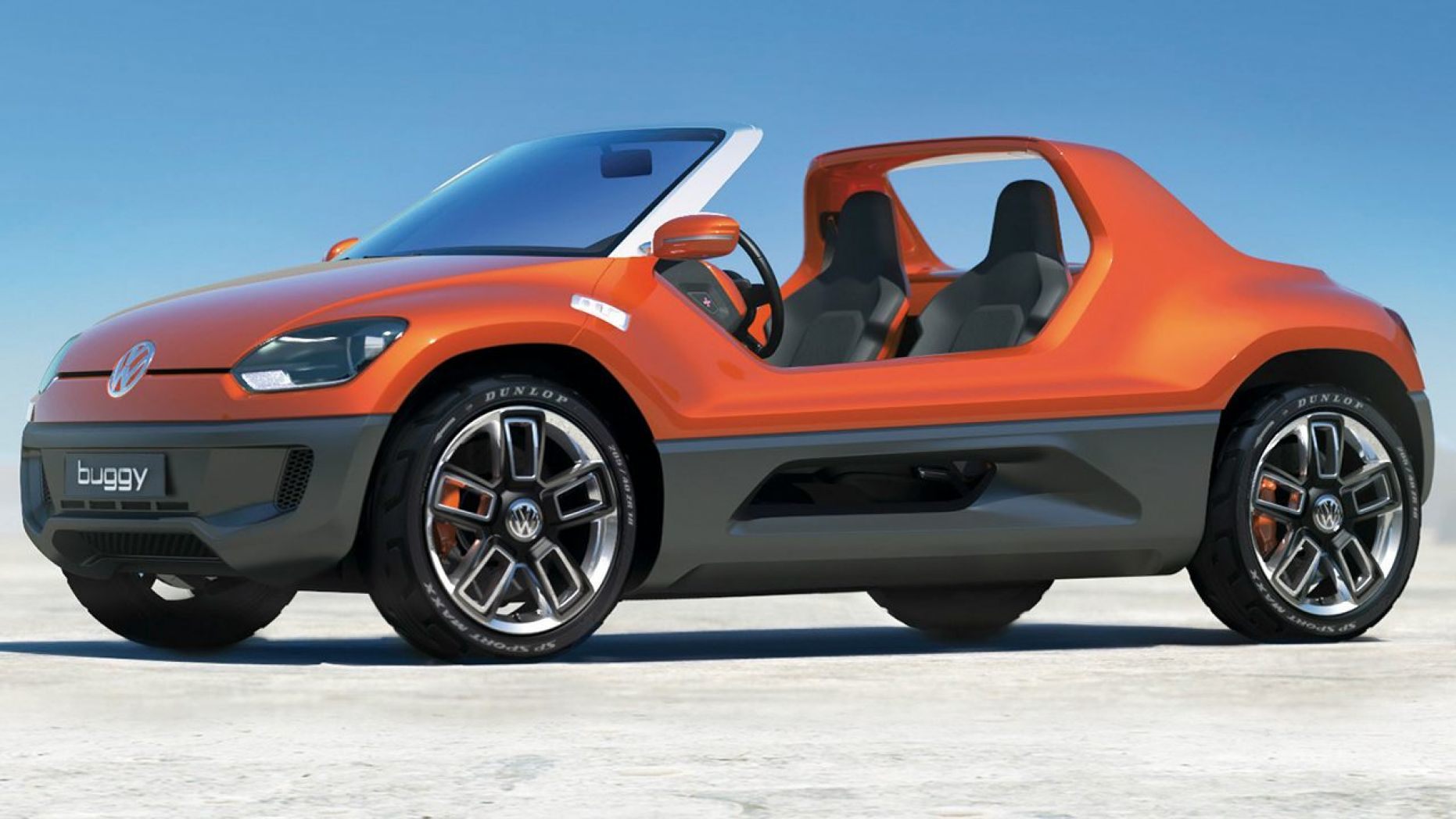 Dune buggies have been popular recreational vehicles on the California beaches and deserts for generations. The very first "dune buggy" debuted in 1964 in Fountain Valley, California, using the chassis of Volkswagen Beetle with oversized wheels and a fiberglass body. The Volkswagen Beetle has remained one of the most popular sources for the production of dune buggies. Although the Volkswagen Beetle will stop production at the end 2019, the automaker is developing an all-electric model of the dune buggy. This will actually be the very first dune buggy created by Volkswagen and it will feature the automaker's new battery powered platform. The open-top electric Volkswagen dune buggy is expected to feature a freestanding windshield, oversized tires and a roll bar. The automaker has contemplated the idea of introducing a dune buggy before; most recently in 2011 when it offered the gasoline-powered Buggy Up Concept that never made it into production. The forthcoming electric dune buggy concept may actually become a reality. Volkswagen head designer, Klaus Bischoff, recently revealed in an interview that the automaker is considering bringing back some open, off-road vehicle that stands for a lot of fun.
While there may not be any dune buggies in the current line-up of Volkswagen vehicles, both the
Volkswagen Tiguan
and
Volkswagen Atlas
SUVs feature excellent off-road capabilities and are available to test drive today at Roseville Volkswagen. Visit us today at 830 Automall Drive, Roseville, CA 95661.