Since its debut in 1949, the Volkswagen Beetle has been a legend on the California roads and highways. For more than seven decades the Volkswagen Beetle has been one of the top compact car choices for motorists in Roseville, the Sacramento Valley and throughout the nation.
In addition to being a popular car choice on the nation's roadways, the Volkswagen Beetle is one of the most iconic cars in pop culture. The Volkswagen Beetle had a starring role in the 1969 Disney film "The Love Bug" and the numerous sequels that followed. A white Volkswagen Beetle was prominently featured on the cover of the Beetle's 1969 "Abbey Road" album, one of the most recognizable album covers in pop music history. More recently, the Volkswagen Beetle is regularly featured in the popular TV series "Once Upon A Time."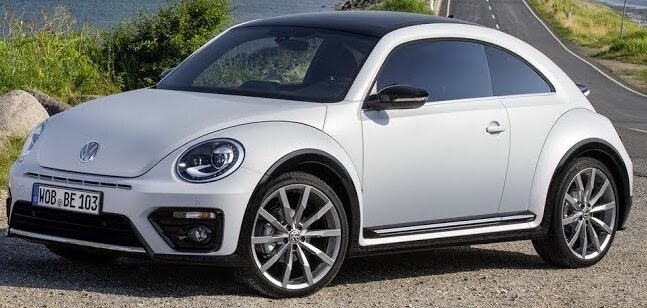 Volkswagen recently announced that 2019 will be the last production year of the iconic Volkswagen Beetle and special edition coupe and convertible models of the 2019 Beetle will be released to commemorate the occasion. The Final Edition special models will be in the colors of beige and light blue. This pays homage to the colors of the models originally chosen for the end of the first-generation Beetle production in 2003.
The Final Edition model of the 2019 Volkswagen Beetle will also have unique wheels, either a 17-inch aluminum alloy with a 15-spoke pattern or an 18-inch alloy "disc" design with white trim. 2019 Beetle Final Edition models are expected to feature a sporty 174-horespower 2.0-liter TSI engine, paired with a six-speed automatic transmission. Driver-assisted technology will also be available in all Final Edition 2019 Volkswagen Beetle models.
Motorists in Roseville and the Sacramento Valley do not have to look any further than
Roseville Volkswagen
to find today's most-wanted Volkswagen cars and SUVs. From the highly sought-after
Jetta
compact sedan to the crossover
Tiguan
and family-friendly
Atlas SUV
, Roseville Volkswagen has just the vehicle you're looking for with special leasing and buying options. Visit Roseville Volkswagen today. We're conveniently located at
830 Automall Drive, Roseville, CA 95661.