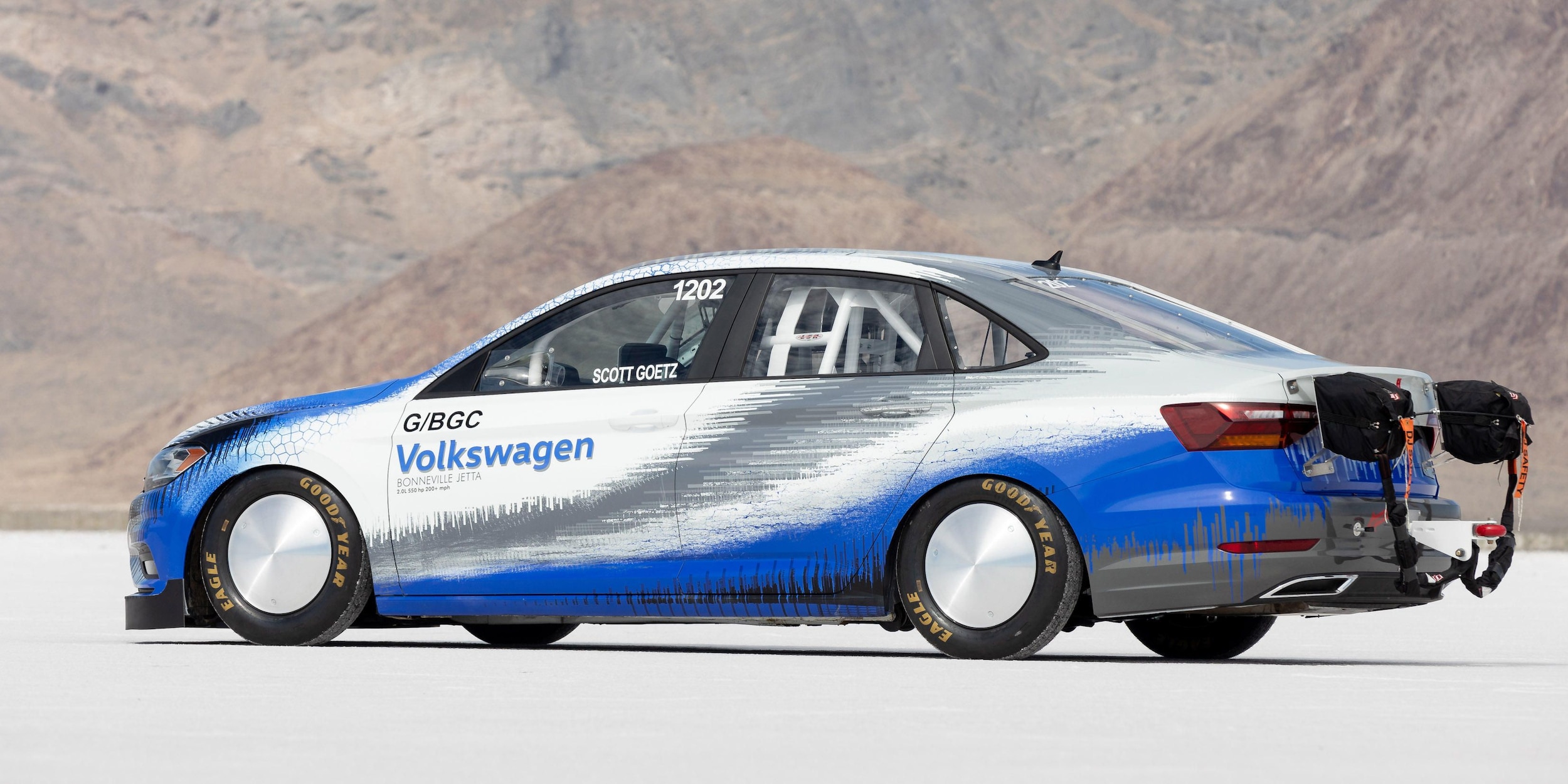 A specially tuned-up 2019 Volkswagen Bonneville Jetta recently set a speed record at the Bonneville Salt Flats in Wendover, UT on September 16, 2018 during the Utah Salt Flats Racing Association's World of Speed event. The Jetta Bonneville achieved a speed record of 210.16 miles per hour at the competition, besting the previous record of 208.472 miles per hour.
Fresh off its late summer debut, the 2019 Volkswagen Bonneville Jetta features a sauced-up, 2.0-liter turbo charged engine and other modifications to produce a whopping 600 horsepower. The Bonneville Jetta racing car also features a lower suspension and it weighs considerably less with a stripped-down interior. The vehicle's traction got a boost, while special tires and wheels were made expressly for the salt flats racing course. A full roll cage, racing seat and harness, along with a fire suppression system are some of the safety features included in the special edition racing car.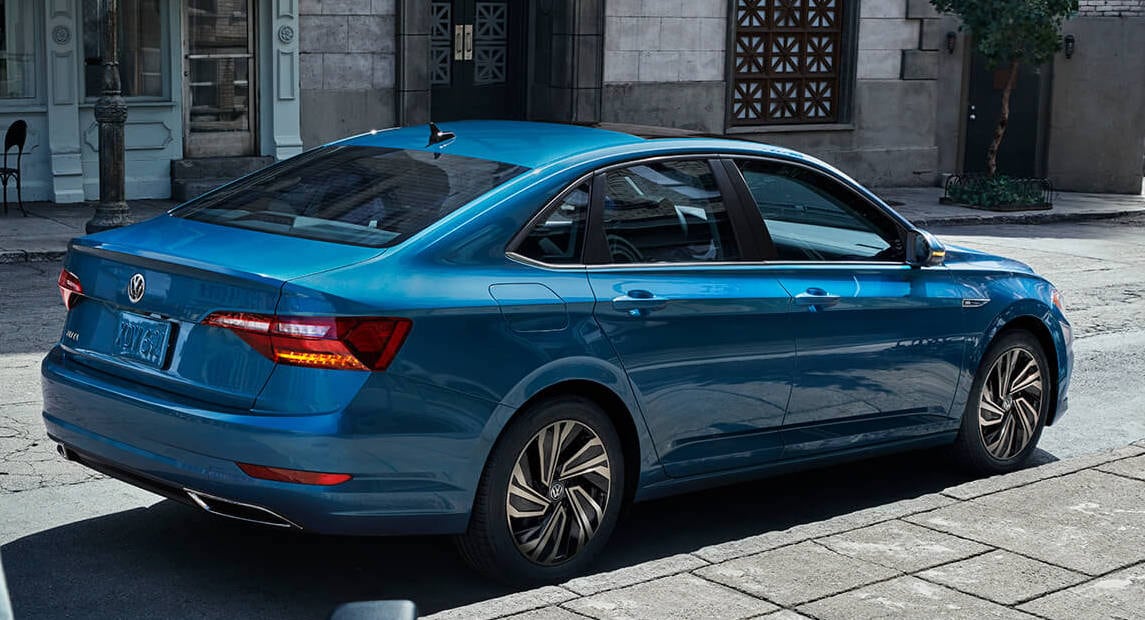 Although the 2.0-liter turbo charged engine is currently not included in the current 2019 Volkswagen Jetta line-up, it is expected to be featured in the forthcoming 2019 Volkswagen Jetta GLI performance model. In the meantime, Roseville and Sacramento motorists can experience the sleek and sporty good looks, matched to invigorating performance of the new 2019 Volkswagen Jetta, available now at
Roseville Volkswagen.
With the 1.4-liter turbo charged engine in the 2019 Volkswagen Jetta exhilaration comes standard. It produces 184 lb-ft of torque and 147 horsepower. You'll also enjoy excellent fuel efficiency in the new 2019 Volkswagen Jetta with up to 30 MPG in city driving and up to 40 MPG in highway driving*. Whether you're traveling across Roseville or heading to weekend getaway to Reno, NV via Interstate 80, you'll have the performance and efficiency you need with the new 2019 Volkswagen Jetta.