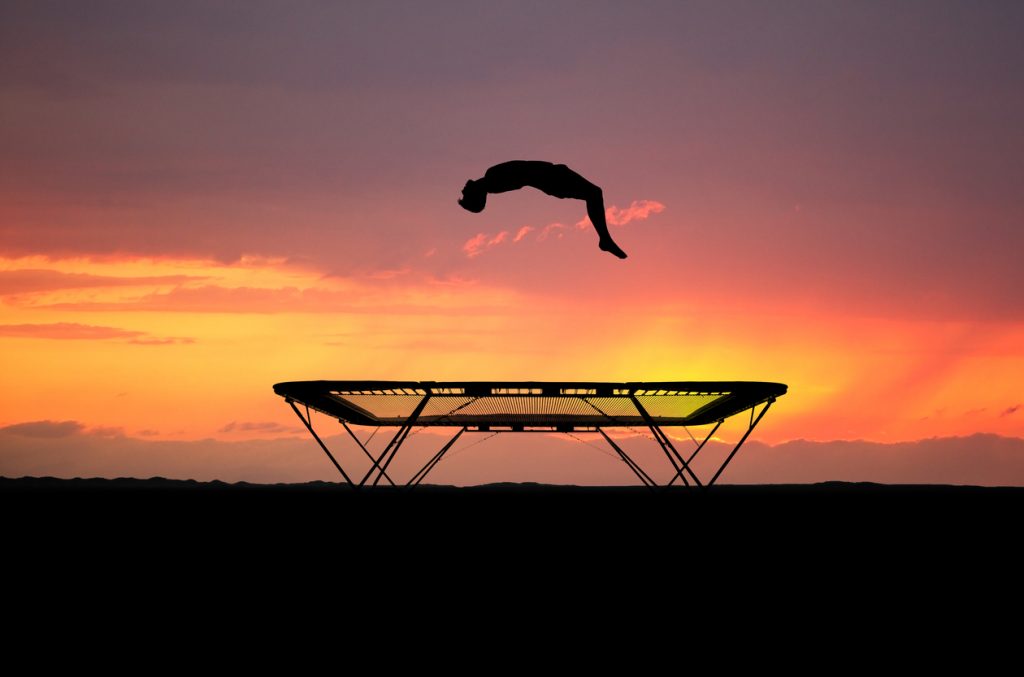 Wow, what could be more fun that
Rockin' Jump Roseville?
This place offers unlimited fun for the whole family. Whether you're trying to plan your kid's next birthday party or just want somewhere fun to go this weekend, you're sure to have a great time here. With so many different activities to try out, your kids will want to stay here all day. See what this family fun center has to offer, and then make plans to go as soon as possible.

Rock Climbing
Your kids love to climb on top of everything, right? If so, you're not alone. Why not channel all that energy into something more productive by letting your kids try rock climbing at Rockin' Jump? This super-safe facility makes sure that every kid will have a great time rock climbing while making sure nobody gets hurt. They will even be harnessed in, so there's nothing for parents to be worried about.
Trampolines Galore
There's nothing more fun than a trampoline to a kid – unless you're talking a whole room full of trampolines. That's just what you'll get when you go to Rockin' Jump. They can bounce all over the room and even play basketball and other games while they're there.
Laser Tag
You can't miss out on the exciting laser tag area this place offers. You'll get to go inside a themed area where your kids can run around and try to catch each other. It just so happens that parents love this part, too. And it's even better when you have a big group of little ones. They'll love running around and trying to be stealthy.
Great for Birthday Parties
What's even better is that this place is the perfect spot for birthday parties. Since there's so much to do, you can guarantee that nobody will get bored. Plus, the little ones will be able to get out all that pent-up energy. You can rent a private party room, so you can enjoy food, cake, and presents in privacy. You can even decorate it so it's perfect for your child's special day. Simply call Rockin' Jump to make your reservations today.
The kids have had their fun, but what about you? Just because you're a grownup doesn't mean that you don't deserve to treat yourself sometimes, too. Come on down to
Roseville Volkswagen in Roseville, California
, to pick out something just for you. Then, you can take your kids all over town without a problem.