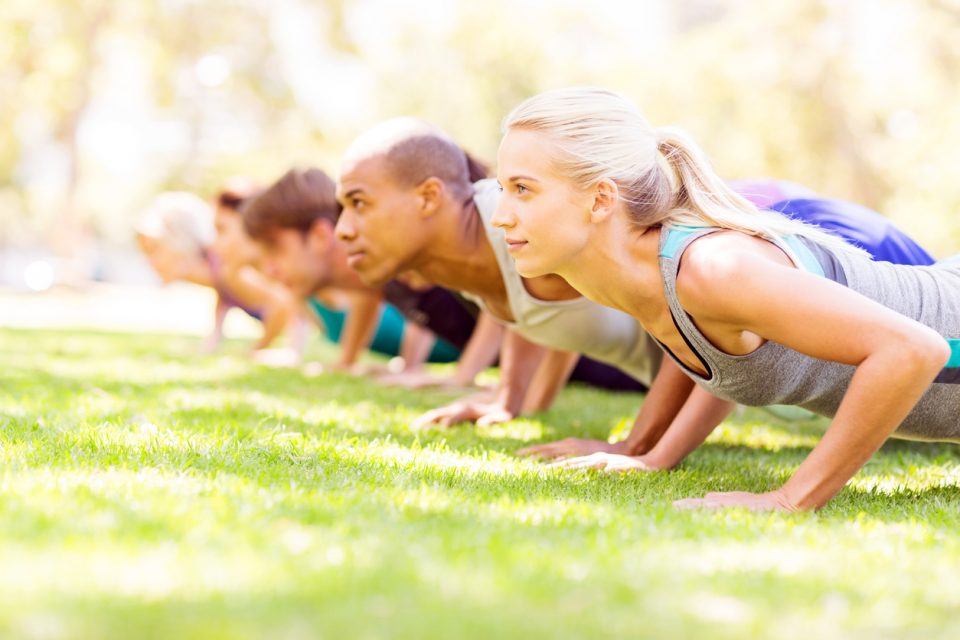 Getting a gym membership is expensive, and paying that much money may not be worth it to you. Of course, you can always work out at home, but you really don't get the same level of motivation when there aren't others pushing themselves around you. Luckily, you can attend the
Vernon Street Town Square's Free Boot Camp workout
, which is a great opportunity if you want to join a workout class without spending a fortune. Check out the details and these tips for a great outdoor workout, and you'll be ready to get into amazing shape.

The Details
This event will take place at Vernon Street Town Square on March 20 from noon until 12:45 p.m. As long as the weather is nice, it will be held outdoors. It should be a beautiful day to work out in the great outdoors, so mark your calendar and be there on time.
What to Wear
Different workout classes require different clothes, so you want to make sure you are prepared for this class. You'll want to wear moisture-wicking clothes that will help you feel cool and comfortable even when you start to work up a sweat. You also need to wear your comfiest tennis shoes to ensure your feet are supported, which will keep your joints safe. If you have long hair, it's a good idea to pull it out of your face. And be sure to check the weather before you leave so you know if it's better to wear shorts or long pants.
What to Bring
You don't need a lot of fancy equipment or tools for this class. All you need to bring is a towel and a water bottle. A water bottle is especially important when you're working out outside, as you don't want to get dehydrated in the heat. And the best part? Since it's free, you definitely don't have to bring your wallet.
Wear Sunscreen
Anytime you work out outside, you need to remember to put on sunscreen. This will protect your skin from harmful UV rays. A thin layer is all you need before you go to your class. Be sure to apply your sunscreen prior to your workout so you don't just sweat it all off.
There are plenty of fun, free activities to do in Roseville if you know where to go. You just have to make sure you can get there first. Pick up a new ride from
Roseville Volkswagen in Roseville, California
, for the perfect car to get you everywhere you need to go.