Come on down, and step into the spotlight! This week, we have a special member of our Roseville Volkswagen family that we would like to share with all of you. Ladies and gentlemen, we would like you all to meet and learn more about:
Nancy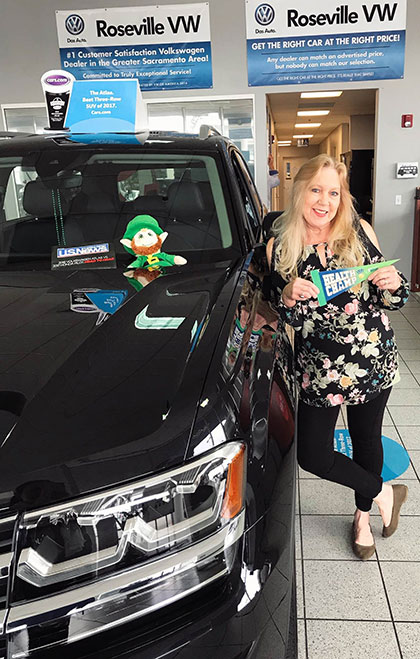 Position with Roseville VW:
OFFICE ADMIN/8 YEARS IN JUNE
Fav VW: 1972 SUPER BEETLE- PUMPKIN ORANGE, but I wouldn't mind being a Transformer then I could be any car I want to be!
Super Power: I would have Angel Powers
Fun Fact: I've flown in the Goodyear Blimp and been for a ride along side of the Oscar Myer Winner Mobile, and the Almond Joy is the best candy bar ever!