---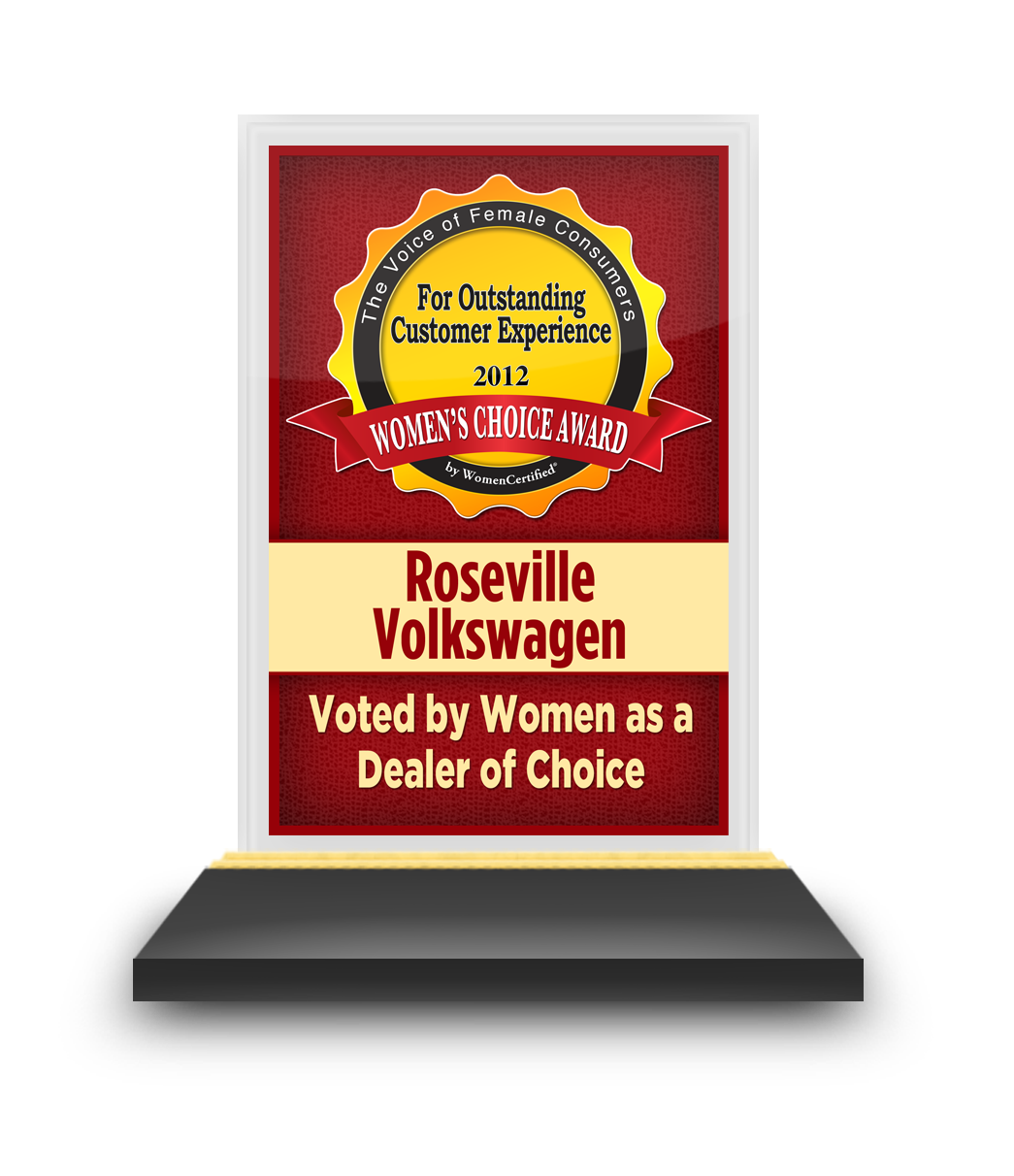 Roseville VW is recognized as a Top Dealership for Outstanding Customer Experience by WomenCertified® the Voice of the Female Consumer. Based on a WomenCertified® Female Customer Satisfaction survey, Roseville VW met and exceeded customer expectations and the percentages describe the rate at which they would recommend and refer these dealers to their family and friends.
Sacramento Area New & Used Volkswagen Dealer - Roseville, Elk Grove, Folsom & Vacaville Area

Shop our large selection of quality used vehicles at Roseville VW as well as our exciting new lineup of 2016 and 2015 Volkswagen models. We carry many of your favorites including the 2016 Volkswagen Passat, the 2016 Volkswagen Jetta, and the 2016 Volkswagen Tiguan. Our large selection of new VW models is guaranteed to have something to appeal to every crowd.
You can reach Roseville Volkswagen any time by filling out our contact form, by calling us or simply visiting our greater Sacramento Volkswagen dealership at 830 Automall Drive.
Like us on Facebook
 and follow us on Twitter
!